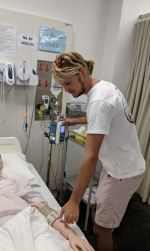 Short Description
26 years old, physically fit, happy, friendly male support worker
3rd yr nursing student
4 years experience in high intensity disability support and aged care

Description
Hi fellow freedom loving community,
I'm putting myself out there for anyone needing disability support on the Sunshine Coast? I'm a 3rd year registered nurse student (unable to graduate due to mandates), with 4 years experience in high intensity supports for people with quadraplegia, paraplegia (lots of experience with trachys), cerebral palsy, multiple sclerosis and acquired brain injuries. Also have looked after young school kids with autism during holidays and after school hours. I can cook, clean and be as physically active as need be.
NDIS hasn't officially mandated anything for QLD yet but I think we're not far off and the two companies I work for are starting to put the pressure on workers and have made their stance very clear (no clot shot, no work, once mandates come in).
Thanks ❤️
Send Message to listing owner