The below is quoted from the My Will Australia website >>
"Your signature on the My Will letter is an expression of your will to put the power back into the hands of We, the People of the Commonwealth of Australia to guide our own destiny. We use these My Will letters to show that we have the support of the People to initiate Grand Juries for two purposes: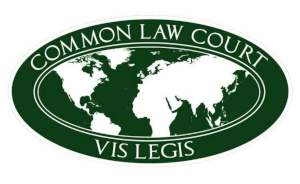 to investigate the crimes and corruption committed by the political parties and their organizations for prosecution in Common Law Courts
so that we can contact you whenever we need people to unite to convene a Common Law Court in your area to put the criminals and traitors on trial before a jury of 12 good men and women of the community. Read more about the work of the Common Law Courts here:
https://commonlawcourtaus.org/
The more signatures we can gather on the My WIll letters, the more authority you give to the CPO's to act according to our Commonwealth of Australia Constitution Act and Common Law."
"You have the power to make the politicians accountable for their crimes and treason against the people of Australia. The My Will Letter is your instrument of power!
Come on Australia. We need your signature. If everyone that downloads a letter can get 10 more people to sign we will have your authority to start prosecuting the political criminals and traitors. It's up to you to help us get our government back to the Commonwealth of Australia Constitution Act 1901."